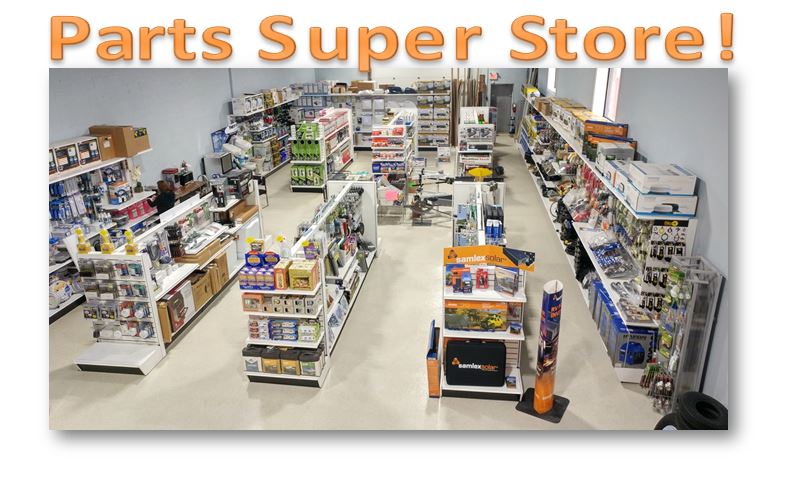 Clearance Parts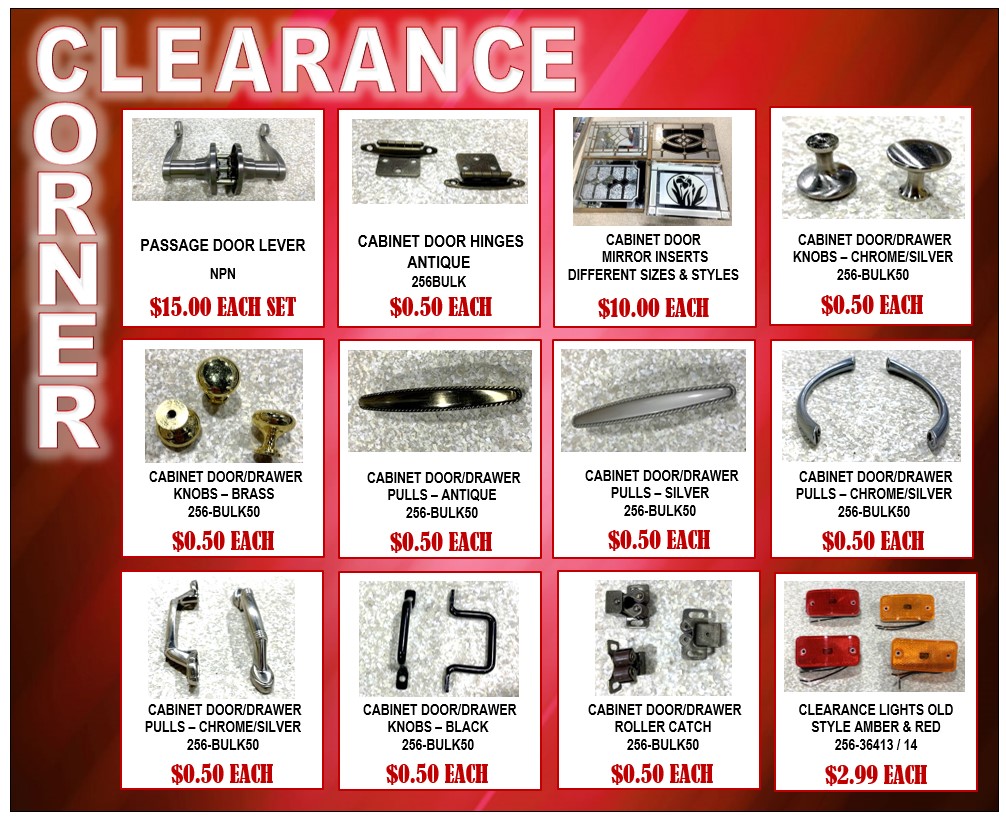 The Under the Stars RV Parts team knows that great parts and accessories can help you get the most out of your adventures in the great outdoors. Whether you are a beginner and need help outfitting your RV to meet your needs, a pro who wants the latest in tech gadgets or if you are looking to buy the perfect gift for an RV enthusiast, our knowledgeable staff will help you find exactly what you need from our wide selection.
While we pride ourselves on having an incredible selection of RV parts and accessories, if we happen to not have what you are looking for, we will do our best to find it for you.
Come in and see us or view our online catalogue of more than 15,000 parts and accessories for your RV including such items as:
Cleaners, sealants, sanitation supplies and antifreeze.
Holding tanks, portable grey water tanks and drinking water hoses.
Doors, seals, covers and ladders.
Mechanical, electrical and ride control parts.
Electronics such as antennas, satellites, GPS systems and docking stations.
Appliances such as regrigerators, washers/dryers, microwaves, cooktops.
Outdoor living items such as furniture, camping gear, solar lights and BBQ grills.
Cargo management so you can safely bring along bicycles, mobility aids and anything else you need to make your trip complete.
Whether it is for parts, repairs or maintenance we offer you great value and great service that goes beyond our competitors. Let us give you the peace of mind to enjoy your RV this season and all of the great escapes you will have with a well-maintained and smooth operating RV.